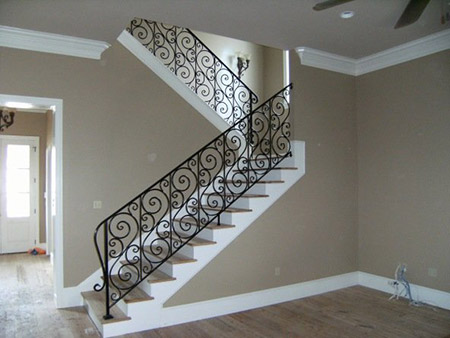 Carpe Diem Iron LLC is a young company only a little over four years old. I have a degree in Mechanical Engineering with over 16 years experience in Industrial Project Management. Quality of work and customer service is what I know. Educating myself on my customers expectations and striving to meet or exceed those expectations has been my career goal.
My decision to start my own construction company resulted from a dream I have had for years and became reality with a little push from the closure of a Chemical Plant that I spent my last sixteen years of my professional career working. Since the opportunity presented itself my family and I made the decision to take the risk and challenges of self-employment rather than relocate with our children and continue my employment.
We are a diversified construction company holding both Residential and Commercial Louisiana Contractor Licenses. We are fully insured and believe in giving a quality service and product for
a fair price. We pride ourselves on our customer service and professional approach to each and every project regardless of the size. Within the last two years we have focused more of our resources specializing in Ornamental Iron Design and Fabrication, especially for custom wrought iron railings. Although our company is young and our experience is still growing you will not find a more driven company to work with when it comes to your ornamental iron needs.
Quality is paramount. If we can't do it right we just won't do it. Every customer gets what they pay for or more…nothing less. We take the time to educate ourselves on your expectations and do all we can within reason to meet or exceed those expectations. Re-work is not an acceptable option for Carpe Diem Iron LLC, we strive to perform the job the right way the first time. We truly believe that we are Good People doing Good Work in a Good Way.
We look forward to working with you in the future and appreciate any opportunity in showing you our excellent quality and service in Geismar, Dutch Town, Gonzales, Ascension Parish, or Brittany, LA. Contact us today!